Introduction to  Gourds

Learn the basics of gourd art, including safety,

how to clean and cut a gourd, pattern transfer techniques, the use of paints, dyes and inks and how to wood burn a design.  


This page includes some of the classes available.  

If you are interested in  a specific project or technique 

but don't see it on this page, 
email
 me   
Find out how you can receive a FREE class!

Be sure and check out my Instructional DVD's on the 
Store
 page!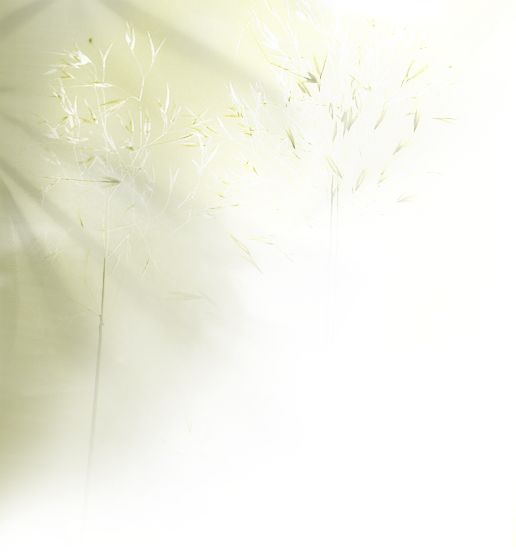 "I had a great experience at your class.......thanks for the great class and all the information."

Jan Jarka - Pollock Pines, CA

"Thanks for the helpful information.  The class was great, too.  I'm looking forward to making my gourds so beautifully smooth and colorful."  Rose Owens - Dublin, CA

Visit the Students WorK page to view some of my students completed work.

"If you ask me, I think all your classes are really great!  You give a lot of information above and beyond the basics that I've been able to use for other projects...a sign of a good teacher!  Not that I've done a lot of good stuff, but one day I might and I have my notes from your classes to go back to--and yes I do go back to the notes!  You  show and offer different ways of achieving the same end result which a person can incorporate into their own learning style which is very important.  So if you ask me...people are getting good quality teaching no matter what class they take!  Besides that they are just damn fun!!!"

Judy Einboden - Phelan, CA

Class Fee's and Cancellations 

To guarantee your space, Class fee's must be paid at least two weeks prior to class date. If not received you forfeit your space and it will be given to someone else.  Spaces are NOT confirmed until payment is received. 

Any class not meeting the minimum class enrollment within one week prior to class date may be canceled.  If a class is canceled due to low enrollment or for any other reason, a full refund will be issued .

If you cancel your class 14 days or more before the start date, a full refund will be issued.

Students canceling 7-13 days before the start date will receive 1/2 cash refund.  If I am able to fill your space with another student, you will receive a full refund. 

There will be NO refunds on classes that you cancel within 6 days of the start date.  

Gourd Purse

This is a two day work shop

"...thanks so much for a great class in Fallbrook.  Ya know - there are a lot of teachers out there - and some people are Extremely good in their craft - and then there are just people like yourself that make a class so enjoyable - and you are a great teacher.  You also made yourself Available to all of us for our different questions and little problems we may be having.  And I know you worked on that tutorial - as you told us you had - and it REALLY showed.  I'm telling you - I'm a decorative artist so I go to their conventions as well - and I haven't had anyone give me that well written of a tutorial in some time.   You deserve a pat on the back and I just thought someone should tell you...... Your's was certainly the best one I received at Fallbrook.... Thanks again"

Jo Merrymon - Arizona

Carved Oil Lamp  

w/distressed metal leafing

Carved Gecko

Also availabe on DVD

Filigree Sealife

In this fun class you will wood burn the

pattern onto a banana gourd, use water

color pencils, do filigree carving, create a

sanded polish finish and add a permanent

base using a separate gourd

Leather Tooled w/Turquoise Inlay

Using your adjustable heat wood burner you will learn how to create the look of tooled leather. When all the wood burning is complete the design will be framed in with a faux stitched seam.Inlay a turquoise cabochon, scribble carve the pattern and applying color using ink

dye will complete your piece

Southwest Pot w/Turquoise Inlay

Basic Power Carving

Learn carving basics using a power rotary tool.  Techniques you'll learn include carving sand waves, piercing, stippling and inlaying stones.  You will also work with ink dye and Easy Two-Step patina  

Polished Gourd w/carved neck

Goria will teach you how to bring out the natural beauty of a gourd wih her polishing technique.  You will also learn how to blend pigment powders creating beatiful soft washes of color, add a separate gourd piece to create the neck, do some carved dimension and then create the faux slate look for the final finish.

Tooled Leather Oil Lamp

In this class you will become more comfortable with your wood burning skills by learning how to build dimension with shading and how to create the basket weave and stitching, all by using a wood burner and a few of Gloria's favorite pens.   

Caved Basketry 

Bring another carving skill into your gourd art in another fun and informative class with Gloria. In this class you will learn how to create the look of basketry using your rotary tool carver and various carving burrs. You will woodburn a basket weave design and attach a metal embellishment using leather lacing. Transparent Acrylics will be used for the color application

Creating Texture

In this informative class you will learn how to create beautiful textures by wood burning, carving and working with embossing powders.  You will also learn how to inlay turquoise cabochons and work with Easy Two-Step patina

Multi-Colored Dream Catcher

In this fun and relaxing class you will do minimal wood burning so you can get down to the fun of creating a dream catcher.  You'll not only learn how to make the dream catcher, but you'll learn how to change colors and add beads and embellishments

Elegant Music Box with Distressed Metal Leaf

This two day class is packed full of techniques. You learn how to choose the right gourd for the project, how to cut and prepare the gourd and insert, use Stick 'n Burn for design application and carving, stain using GourdMaster Transparent Acrylics and Formula 49. You will also learn how to create the distressed metal technique, install the musical movements, apply a brass hinge and a beautiful swarovski crystal bead. To complete your music box you will line the inside using your choice of several colors of supplied fabric and trim kits.

May 23-25, 2014 - Golden Hills Resort, Raymondville, MO  Three Day Gourd Retreat